Yana Wilson  kept it simple Saturday and Sunday and won her first World Series Event – Future Champions Primm Championship Shooting E (36) and -3 (33) for the 2 day event. This tournament was a qualifier for IMG Academy Jr World Championship held in San Diego in mid July. This will be her first IMG World Championship.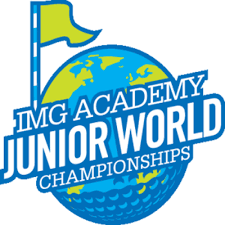 I played pretty steady for the 2 days. My driver was working really well. I played aggressive on most holes. My wedges were not as sharp on the first day. I had no real looks at birdies and shot Even 36. Second day my wedge was hot and was able to sink 3 birdies for -3 (36) I enjoyed playing in this tournament. It gave me a chance to play with other girls from Arizona, California and Canada. It was really cool.

-Yana Wilson
The scenery was as spectacular  at The Desert Course at Primm. "It is really nice. The first round was on the dull side, one birdie, one bogey and I was just fine with that" She made up for it on Day 2.
"That's a dream round when you can score on a course on a final day of a big tournament and make no bogeys," Wilson said.
2017 is shaping up to be a successful year. Great job Yana!